B1212.6
B12
Format: CD, Download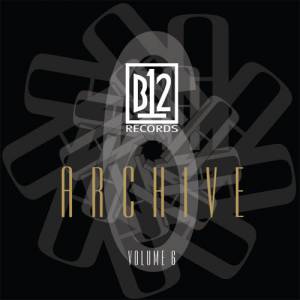 "The B12 Records Archive" is a 7 volume double CD series collecting the entire B12 Records music archive from 1990-2005 including 96 tracks and 24 previously unreleased tracks.
B12 Records announce the re-opening of their archives with a 7 volume series, to include every track released on B12 Records between 1990 and 2007.
Volume six of this epic series contains a remasterd disc from the legendary B12 cassette which was first issues in cardboard box! and a second disc of 6 previously unreleased tracks.
CD1 Collects the experiments of Mike Golding and Steve Rutter from 1992 and 1993 which was originally released as Prelude Part 2. Only ever release in a limited pressing of 400 cassettes and later 500 CDs. This inventive piece of history combines snippets from a rare radio interview performed in Belgiun in 1992 and sections and remixes from the duo past and future works.
CD2 comprises of only previously unreleased material which was recorded between 1993 and 1994 at the Epicentre studios in London, England. The tracks show new twists in the Techno footprint, twists are as dark as they are fresh and as twisted as they are peaceful. These classic undiluted Techno masterpieces should not be missed.
Etchings/Sleeve Notes
All tracks written and constructed by B12 (Mike Golding and Steve Rutter) at The Epicentre Studios London, UK.
Disc 1 tracks 1-18 originally released Feb 1993 on limited edition cassette as PRELUDE PART 1 (Cat. No. B1209)
* Extracts from an interview at Radio Metropolis, Antwerp, Belgium, Nov 1993. Questions by Peter Van Eynde.
** Original version previously released on the Album "Electro Soma" on Warp Records 1992
*** Previously unreleased - Recorded in 1993-4 by Mike Golding and Steve Rutter
Album concept by Mike Golding and Steve Rutter, Artwork by Mike Golding. Digitally remastered by Precise Mastering, UK.
All music, logos and artwork © B12 Records/B12 Music/Mainframe Music 1990-2009 All rights reserved.
Track Listing
more images...

Release Date: 27th April, 2009