B1212.2
B12
Format: CD, Download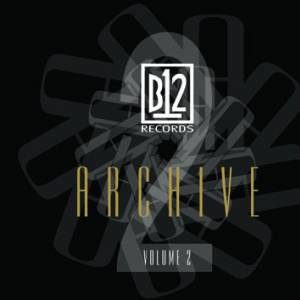 "The B12 Records Archive" is a 7 volume double CD series collecting the entire B12 Records music archive from 1990-2005 including 96 tracks and 27 previously unreleased tracks.
B12 Records announce the re-opening of their archives with a 7 volume series, to include every track released on B12 Records between 1990 and 2007.
Volume two of this epic series collects the third and forth releases on B12 Records, catalogue, B1203 and B1204. These two EP's continued the new era in UK Techno, truly unique sounds from Mike Golding and Steve Rutter and the first ever material from Kirk Degiorgio and Matt Cogger.
CD1 Collects the début work from Zee Sharp, Matt Cogger and Future/Past, and As One, a.k.a. Kirk Degiorgio, who is now considered one of the best Techno producers who emerged from this golden UK Techno era. Kirk has subsequently released music, on Planet E, R&S, Likemind, New Electronica, MoWax, Buzz and his own highly influential Applied Rhythmic Technology (ART) and OpART Record labels.
However Kirk's critically acclaimed B12 Records debut is undisputed as a forerunner in unique sound of British Techno and has been fully remastered from the original master tapes.
CD2 Continues the techno explorations of Mike Golding and Steve Rutter, this time under the guise of Musicology, their more upbeat incarnation. It was this EP that first captured the imagination of Warp Records. The lead track, Preminition subsequently appeared on the first Artificial Intelligence compilation album that launched the now infamous series of albums.
Also included on Volume 2 CD2 are another 2 Bonus Tracks extracted from the B12 Records Archives, also previously unreleased, never heard before on any format.
Etchings/Sleeve Notes
The B12 Records Archive™ is a complete retrospective of B12 Records 1990-1996, the entire back catalogue spanning seven volumes. The series contains the tracks that shaped Warp Records' Artificial Intelligence series and every highly collected vinyl EP that came before and after.
All tracks written and constructed by B12 (Mike Golding and Steve Rutter) at The Epicentre Studios London, UK.
Disc 1 tracks 1-5 originally released Oct 1991 on limited edition vinyl as FUTURE/PAST, ZEE#, AS ONE (Cat. No. B1203)
Disc 2 tracks 1-4 originally released Mar 1992 on limited edition vinyl as MUSICOLOGY (Cat. No. B1204)
* Written and constructed by Kirk Degiorgio
** Written and constructed by Matt Cogger
*** Previously released on the Album "Artificial Intelligence" on Warp Records 1992
**** Previously unreleased - Recorded in 1992 by Mike Golding and Steve Rutter
Album concept by Mike Golding and Steve Rutter, Artwork by Mike Golding. Digitally remastered by Precise Mastering, UK.
All music, logos and artwork © B12 Records/B12 Music/Mainframe Music 1990-2008 All rights reserved.
Track Listing
Release Date: 15th December, 2008